Royal Dinner with Ramayana Dance
It was really special that all participants are welcome to have 'Royal Dinner' at nDalem Kanoman after a long day of conference. nDalem Kanoman is a palace of a prince of Ngayogyakarta Hadiningrat kingdom. Compare to ancient europe, nDalem means a castle.
Before dinner, all participants were guided to have tour all over selected area of the palace, to see all artifact of the palace and its legacies. And during dinner, all participants were entertained to see famous Ramayana dance.
Rate
VIP : Rp 500.000
Special Class : Rp 400.000
Ullen Sentalu, Jadah Mbah Carik and Hamzah Batik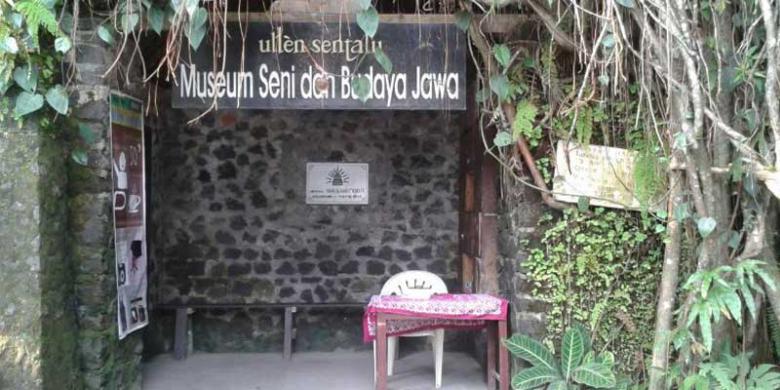 The Ullen Sentalu Museum is a Javanese culture and art museum located in Kaliurang highland, Yogyakarta, Java, Indonesia. The museum displays relics and artifact from royal houses and kratons of Java, such as Yogyakarta, Pakualam, Surakarta, and Mangkunegaran.
Jadah tempe is a traditional food comes from Sleman, Yogyakarta. If you come to Kaliurang you should taste this food. The food can not be found in any place in the city of Yogyakarta because this food is special in Kaliurang. Jadah Tempe is very famous just around tourist spot located on the downhill of Mount Merapi.
Rate
Domestic : Rp 75.000
International : US $10
Jogjakarta Keraton and Malioboro
Kraton of Yogyakarta is a palace complex located in the city of Yogyakarta, Yogyakarta Special Region, Indonesia. The palace is the main seat Sultan of Yogyakarta and his family.
Malioboro Street is a major shopping street in Yogyakarta, Indonesia; the name is also used more generally for the neighborhood around the street. It lies north-south axis in the line between Yogyakarta Kraton and Mount Merapi. The street is the centre of Yogyakarta's largest tourist district surrounded with many hotels, restaurants, and shops nearby. Sidewalks on both sides of the street are crowded with small stalls selling a variety of goods.
Rate
Domestic : Rp 75.000
International : US $10